Graceful lifestyle management Ltd. (GLM) is a lifestyle platform which is remodeled from Sigma Global Event Management Company, which was a Dubai based company and built in 2014. Spanning areas of lifestyle services, with legal capacities of art consultancy, broker services, business consultancy, international trade and other business services.
Official business scope:
Partnership development and distribution management: biweekly enewsletter on lifestyle update
2018 is concentrating on private bank, real estate, construction, niche client's account managers, high-end but low-key hotels and

postnatal care centers

Private collection of art sourcing for international modern, Ming or Ching dynasty crafts, Japanese modern arts, photography, trendy doll, master pieces from museums, private collection research, search and transaction
Private art tours to France and UK.
Management of lifestyle service through bespoke delivery by 10 lifestyle coach
2018 lifestyle coach by categories:
Arts:senior art consultant; art pieces placement and planning
Learning:international fitness trainer; golfing coach; exclusive language tutors, and lecture planning
Health:Dietitian team consultation
Gourmet:5 private chef, wine and oil specialists
Attires:Bespoke tailor, personal shopper with dressing consultant, make-up, hair dresser and nail stylist
Entertainment: Portrait photographer, private event management
Second passport-citizenship-PR options from EU and Oceania
Charity related promotions
Li Shuang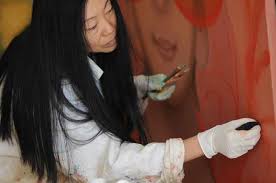 Li Shuang (李爽, born 1957 in Beijing), is a contemporary Chinese artist.
Li Shuang's works testify to her painful personal and artistic journey. She grew up in Beijing during the Cultural Revolution within a family of intellectuals. Her early childhood artistic development was influenced by her grandfather, a dealer in Chinese antiques, books and art.
Anna TIen
ITEC international makeup license level 2
EuroWestern Style - Makeup & Hair
Asian Style Makeup & Hair
Prom Makeup & Hair
Wedding Makeup & Hair
High Fashion Makeup & Hair
Commercial Makeup & Hair
Movie Makeup & Hair
Special Effects Makeup Artist
High school and college makeup teacher
ITEC makeup licensed teacher in Asia
Sandra Fu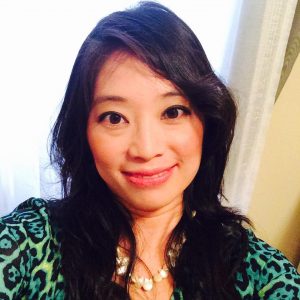 Glion MBA, Hospitality & Services industries
Communication Skills & Culture Studies, UC Berkeley
Global Travel and Event Counsellors
Customer Excellence Award APAC
Art Consultant, Etiquette Trainer and Beauty Exclusive
Judy Chu
B2B or B2C nutrition adviser
Health and nutrition education training
Healthy diet and supplement training
Field involvement: Emotional eating, psychology of dieting, weight management, hypnosis.
Alexander Paul
Sound&Light Design Engineering Specialist, who responsible for bespoke solutions for entertainments and events for 10-400 people. Also takes roles of DJ, video projection and communication consultation on public image and promotions.
Oscar Ko
Portrait photographer, with dedication and sensible shoots for both leisure and commercial performance. Exclusive photographer for private events and client's profile photo on social media.